Congratulations Scott Yoshihara!
You were the highest bidder at $250 for the Marcus Mariota Ducks Jersey (Green, XXL).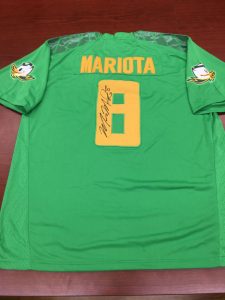 We'd like to thank you for participating in our auction and supporting CoolingCancer and the Marcus Mariota Motiv8 Foundation.
To finalize your transaction, click the button below to make your payment. When you are directed to the Paypal payment form, please tell us if you would like to pick up your auction item at our office or if you would like it mailed to the address provided. We are located at 815 Waiakamilo Road, Honolulu, HI 96817.